Wolds Veteran Runners Club

June newsletter




June Birthdays. Happy Lockdown Birthday Ladies! Also Betty Gash and Liz Woods !

Remembering Phil Merrison

The 1000 Mile weekend Challenge held last month during Mental Health Awareness Week was a huge success. Raising over £1000 for #aplatformtotalk in memory of club member Phil. For anyone who would like to purchase a wristband they are available from Robinson's farm shop in Waltham or paypal Lydia Gibbs £2 + 65p postage gibbslydia035@gmail.com.




5K Virtual Relay




Raising Money for NHS Charities Together



Due to the COVID-19 lockdown and us all missing our club runs we decided to hold a 5k Virtual Relay to raise money for the NHS, who continue to do an amazing job saving lives during this pandemic. The event was made up of 11 teams who submitted their predicted times. Club members proudly put on their Vests and headed out to run their own solo virtual 5k. The event was held over the 1st May Weekend and all runs were tracked on Strava and had to be completed by 18:00 on Sunday 3rd May. Once all results were in the winning team was announced. Congratulations to Team Virtual Vets , Mike Benton, Mila Ramos, Gary Crisp, Matthew Poole , Nigel Plaskitt and Mike MacDougall. Thank you to everyone who helped organize the event and who took part, we raised over £350 for NHS Charities Together. Also thank you to Docks Beers and Spar Shop in Waltham for kindly donating prizes.





Updated Guidance

Following the new government advice on 28 May 2020 easing lockdown restrictions, groups of six people from different households will be able to meet outside in England from Monday 1st June (maintaining social distancing of 2m apart). Pictured are club members Sue Anderson and Susan Green enjoying a long awaited catch up run.






Couch to 5k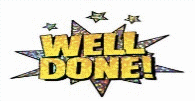 Well done to our Wolds Veteran Couch to 5k members Lorraine Chico, Kerry Pipe and Sandra Marshall who all completed the course during lockdown. We are super proud of you for showing such strength and determination during these uncertain times. We cannot wait to welcome you to our club runs and re start the beginner's course once normality resumes. Also well done to all the other runners who are still putting on their trainers and doing what they can. It is not easy to find motivation at the moment so let's keep supporting each other.
BMAF VIRTUAL 5K RELAYS


We had great support for our own Virtual relay and 1000 mile challenge so let's keep going! This event is being held 14th - 20th June. All you need to do is register online and the entry system will put you in the appropriate 10 year age group for our club. The system should identify you as Wolds Veteran RC which is our team and we currently have 22 members entered already. This is a great motivator to beat your Virtual 5k PB! Donation to McMillian is optional.
Gossip
Club members Sian McCourt and Lee Storey should have said "I DO " back on the 16th May however due to
COVID-19 they have had to postpone their Wedding until October. We are counting down the days to your new date and sending love to you both.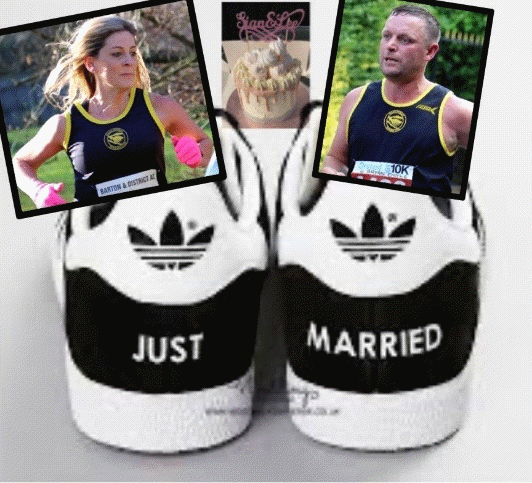 JUNE Sports Shoe discount code- FJN7

Stay Safe and keep running.
Tanya Mackie
If anybody wished to do a July Newsletter please get in touch, it can be as simple or elaborate as you wish, Steve G


Thanks Steve Brewin for the excellent 1,000 mile challenge report.

#aplatformtotalk 1000 mile Weekend Challenge Report
A windy overcast weekend on 23rd-24th May but that didn't stop the runners from going all out for #aplatformtotalk 1000 miles Weekend Challenge in memory Phil Merrison and clocking up a staggering 1680 miles over the two days, just to put the distance in perspective that's approx. Grimsby to Moscow it smashed our target of 1000 miles completely. My poor phone over the weekend never stopped bleeping with all brilliant posts over social media and it was great to read all the support for people and the individual achievements as people pushed themselves we had people doing back to back HM, some doing their first HM and others running further then they ever had before these are just some examples. We had 11 different teams of various abilities taking part over the weekend but all showing the same determination and commitment towards achieving our goal.
Average 153 miles per team

1680 miles in total

206 hrs 42 mins spent running

297 miles No Pain No Gain most miles ran by a team

Raising over £1000 for #aplatformtotalk
So finally a big thank you to Barbara Brown for all her support and help who started this all off after contacting me after the Tanya Mackie & Steve Green Virtual 5k success asking if I would help put together a virtual team relay and as everyone got involved the idea evolved and exceeded all our expectations. Thank you again to Lydia Gibbs for all help with #aplatformtotalk also to all the team captains Susan Green Sue Anderson Barbara Brown Dan Chico Dave Jackson Clive Thornley Tim Wilkins Howard Justice couldn't of done it without all your support. But most importantly thank you to all of you for taking part , the support you have shown to each other and all the kind donations whom without
which the weekend would not of being the success it was and makes me proud to be part of the club along side you all.