WOLDS VETERAN RUNNERS CLUB NEWSLETTER April 2020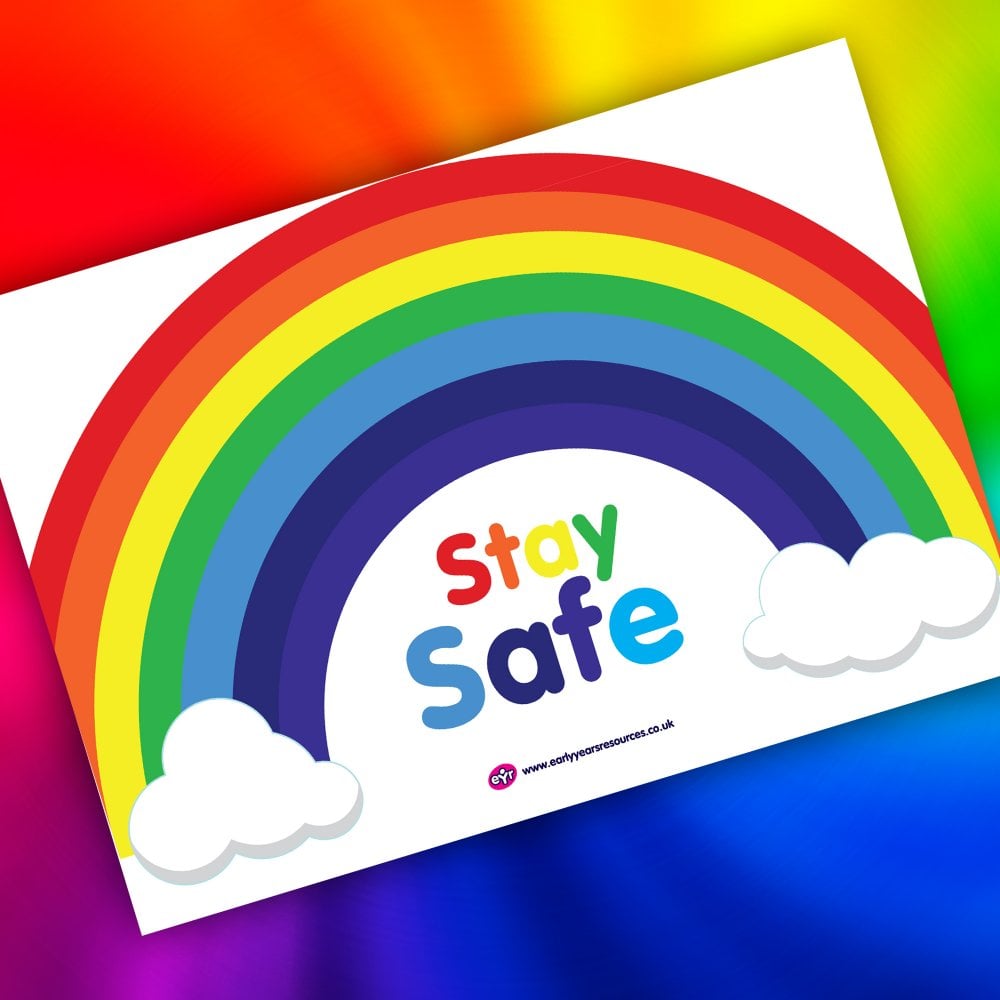 Good day All,
Well its that time of the month you all look forward to…...Committee Minutes.
Lucky for you we have a new format this month.
The whole world has been flipped upside down, with all countries in Lockdown due to Corona Virus.
With all the Running Clubs and fitness centres temporarily closed, I am concerned some members may not be feeling too great and worrying about their fitness levels dropping, rest assured your fellow Club mates are here to support each other through this disturbing time until we can be reunited again.
GOSSIP
Mens Captain Chris Eccleston has one report to mention.
Before all the races were cancelled Malcolm Piper snook off to race the Dalton Dash 10K (never heard of it!) clocking 51.25.
Treasurer/Secretary, Tracey Gibson thankfully has recovered from a mild dose of the Virus, yet this has not stopped her paying England Athletics the £150 required for our Club registration!
Sadly Chris Ecclestons recent elbow problems are giving cause for concern, resulting in complete rest. I am sure we all wish him well.
Welcome back to the Land of the Living for Wayne Windfarrar after his terrible ordeal which resulted in a fractured scull and hospitalisation.
I'm sure we all look forward to him back wearing his Club vest when healthy enough to do so.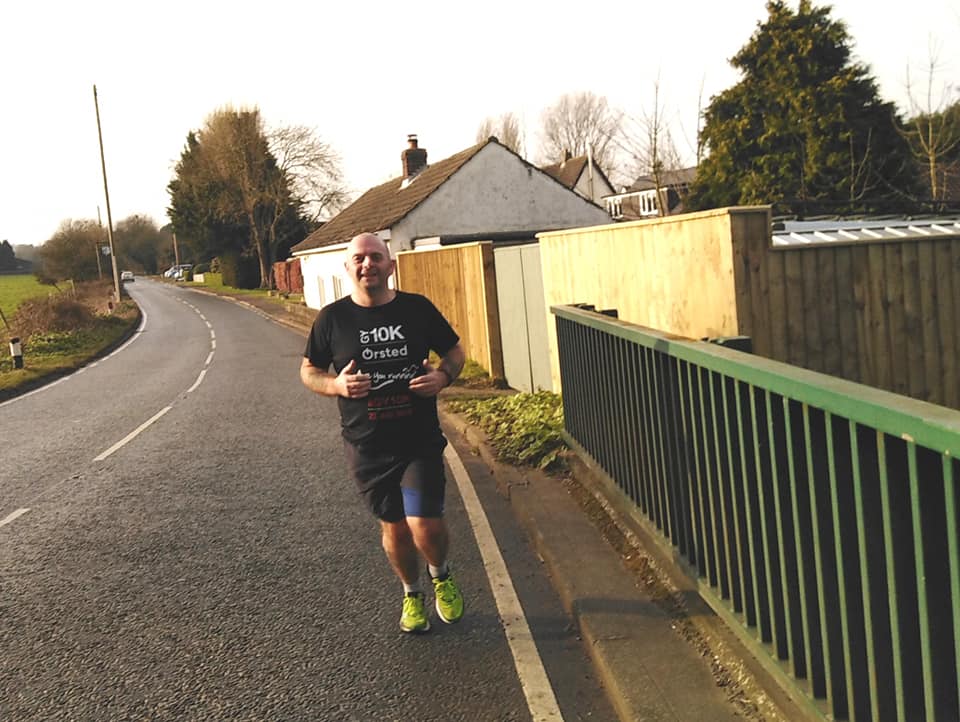 Sadly we have had to say Goodbye this week, after a long battle with cancer, to one of our earliest members and my training clubmate Barry Freer, aged just 74 years. Also known as "The Midnight Plumber" many of our older members will have amusing and fond memories of Barry and we send our sincere condolences to his family.



Barry Freer
We all may have some disappointing stories to tell, missing races due to cancellation, ( at least the Cyprus crew got a holiday), Birthdays, Anniversaries, Weddings, Holidays, at least when this is all over we can all give a big sigh of relief and cheer.
On a lighter note, Bev Evison now has her specially designed engagement ring after her surprise Valentines day proposal from her partner John, A beautiful Aquamarine, her birthstone.The wedding was planned for 29th July, but all on hold now.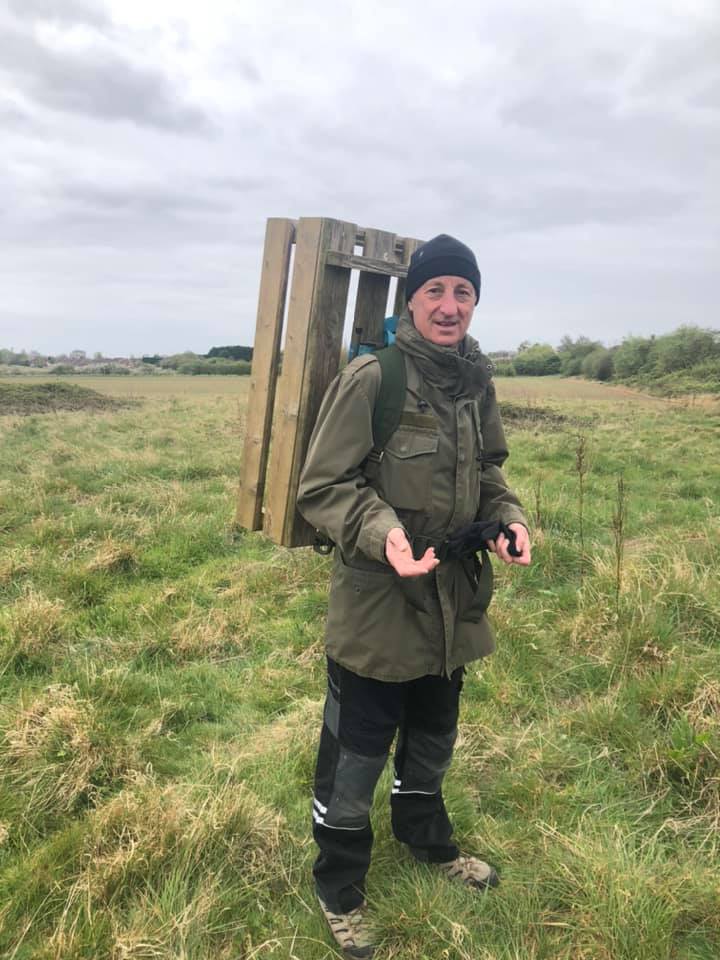 Bev and John
As we have become a Nation of "Clappers" I feel a big round of applause should sound out from us for Lydia Gibbs who in the last few weeks has raised almost £1000 in the sale of "A Platform to Talk" wrist bands in memory of Phil Merrison, thanks to all members who have purchased them.
If any member wishes to purchase a band please contact Lydia.
If you fancy a virtual event Tape2Tape have a series of distance over 1K, 5K, 5 Mile and 10K, enter through this link and see how you progress, you can update as often as you want until the end of April.
https://tape2tape.co.uk/events/keeping-you-running/
Finally
Well done to all of you who are managing to get out for your "once a day" form of exercise under the governments guidelines, it is a big change for us walking and running from our front doors and probably alone with our thoughts. I for one cant wait to drive out to the country and ramble or jog the hills with my fellow club mates.
Please can we have more members linking on to our Facebook page, letting us know your interesting (or not) routes and to give and receive support and stay connected so that every single one of our members can keep motivated until this restricting time is over.
Here is the LINK to Tanya's report of our beginners group in which she is continuing to support and encourage the 8 week Couch 2 5K programme.
Stay Safe all
Susan Green