Couch 2 5K report from Tanya Mackie.
Just after completing the Barton Cross country I was asked to help start a new Wolds Veterans Couch to 5k running group to which I instantly replied yes of course! I love running and love my club so why not encourage others to join us. After a few weeks planning with the committee and signing up to the Runtogether platform and creating a Facebook page Wolds Veteran Couch to 5k was ready to launch.

This was an 8 week beginners programme from Bradley Pitches with a timed 5k Park run graduation for week 9. We decided to charge £2 per week and if anyone completed the whole course we would gift them a Wolds Veteran club vest along with membership forms should they wish to join the club. Our launch night was Monday 2nd March 2020 and advertising was done via Runtogether, Facebook, Instagram, local posters and the Grimsby Telegraph.

Week 1 - Monday 2nd March
I was nervous all day as to who would turn up, would anyone turn up and the fact I get slightly nervous at the thought of public speaking. I need not have worried as 16 people turned up! Barbara helped with the registration forms, fellow vets Sian, Helen, Vicky and Tracey came along to support and I made a little introduction speech. Ann Mortimer lead the group out for our first run with Dan Chico and Susan Green looking after the back of the group. I ran up and down with my stop watch and whistle making sure everyone was okay. Steve Green made sure we got across the roads safely. Once we returned to Bradley Pitches Barbara showed everyone how to stretch and I gave out 2 homework runs for the rest of the week. We received great feedback from the runners.
Week 2 - Monday 9th March
The weather was not as kind to us as the previous week however we had 12 runners turn up including 2 new ladies. It was great to see people returning and listening to how their homework runs had gone. Also great to see Simon our only male runner returning as we were lacking male beginners! Once again myself, Dan, Ann, Susan and Steve lead the group out for week 2. Once again Barbara helped with registrations and stretching. Dan suggested a Saturday homework Run at People's Park that week to help and encourage everyone. This was a success and once again thanks to Wolds Vets Simon Gibney and Dan for supporting.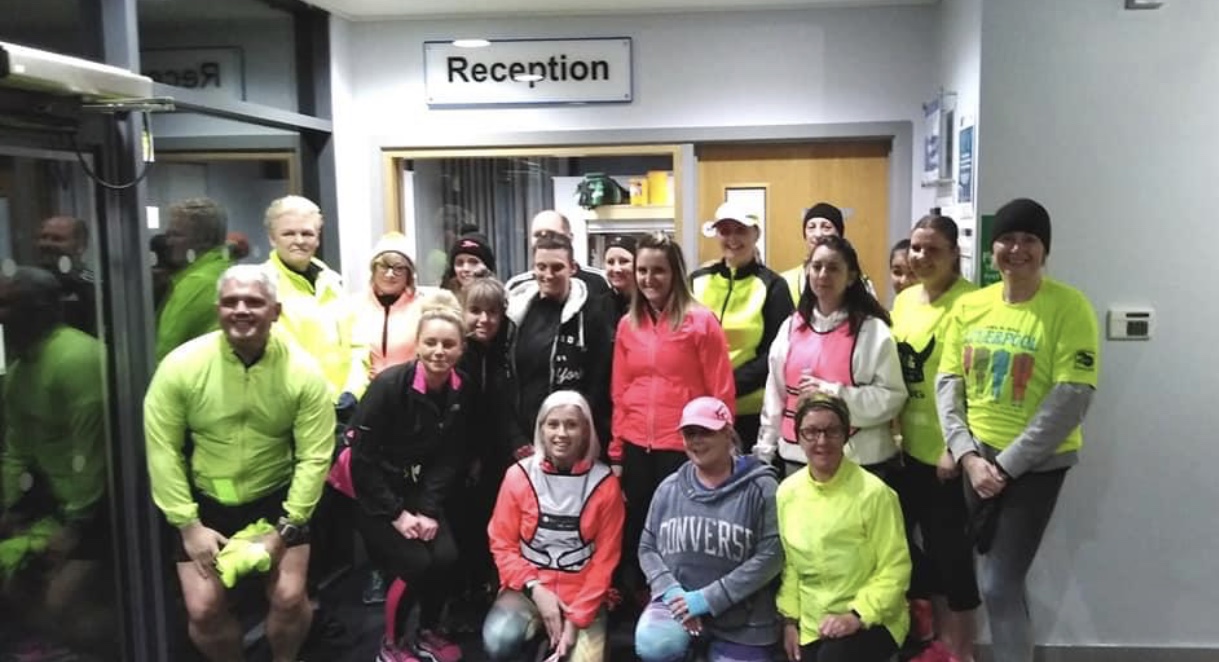 Week 3 - Monday 23rd March
This was our last group session before Lockdown! 12 runners turned up. Dave Gibney lead the group and Helen took over my role due to an injured toe however we completed the session and I advised the runners we would update them regarding the Government guidelines on group exercising. Unfortunately Lockdown was announced later this week and although everyone was advised to keep exercising it was to be done on their own due to social distancing.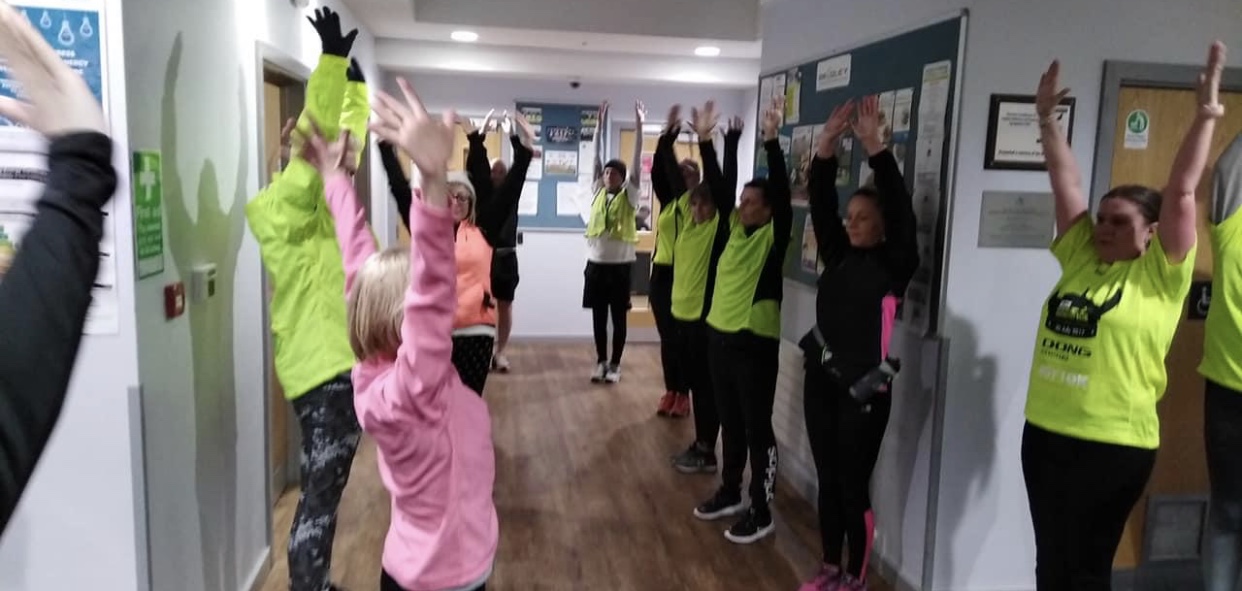 I continue to support the runners via the Facebook page by posting the runs each week and keep checking in with them on their progress. I know of at least 5 of the runners are continuing with the Couch to 5k and even post regular updates on Facebook or text me. For example Kerry Pipe and Samantha Johnson are currently on week 7 which is 25 minutes of continuous running and Sandra is doing amazingly well especially as she has just recently lost her dad but she is still lacing up her trainers! Cath texts me after every run and we chat as to how it went. I am proud of each and everyone of them and proud to be part of such a supportive and encouraging running club. Hopefully when we are over this virus we can restart the group.