Wolds Veteran Runners Club
Cleethorpes, formed 1988
20th June 2019

Web Site sponsored by

Prop. Vicky Thomas & Marie Genney
CLUB RUN BRADLEY PITCHES MONDAY 18.30
**WELCOME TO CLUB INFO**
TRAINING RUNS SATURDAY'S + WEDNESDAYS MAY JUNE


Our beginners group, click icon.
CLICKEM INN 5 MILE RESULTS, PHOTOS


NETTLETON RUN RESULTS
Thank you to you all for coming & supporting us. Also thank you to all the marshals & helpers on the day, Nettleton Caravan Park & the Forestry Commission for permission to run through their grounds, Ben Jacob for organising the whole day, plus his helper Billy. Overall the day cleared £2100 which will be split equally between LIVES and the Air Ambulance. Hope you all enjoyed it. All the best, Sandy & Lorna.

CROXBY PHOTOS


OTHER PHOTOS FROM SUSAN GREEN
3,000 metre PHOTOS
MAY CLICK'EM 5 RESULTS, PHOTOS


Click photo. Next run 5 Mile 14th August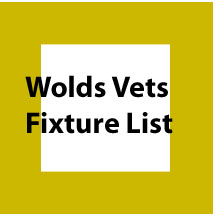 UPDATED 9/06/19

Cleethorpes parkrun RESULTS


Free local 5k, register for a barcode to run and its free !
OLD RESULT LINK (Facebook)