Wolds Veteran Runners Club
Grimsby, formed 1988


20th January 2020

Web Site sponsored by

Prop. Vicky Thomas & Marie Genney
CLUB RUN BRADLEY PITCHES MONDAY 18.30 LUCARLY'S WEDNESDAY 18.30
**WELCOME TO CLUB INFO**
OTHER TRAINING RUNS SATURDAY JANUARY 2020
SUBS ARE NOW DUE £26, PAYPAL LINK

First place for our ladies team with Lynne, Lydia and Sian the counters.


2nd team for our men at Barton, Stephen Dring, Baz Holcombe and Steve Brewin.
JAN PROM 5K RESULTS
GREAT RESULTS AT NYD 10K PHOTOS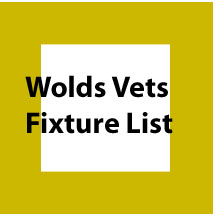 UPDATED 14/12/19

Cleethorpes parkrun RESULTS


Free local 5k, register for a barcode to run and its free !
OLD RESULT LINK (Facebook)