Wolds Veteran Runners Club
Cleethorpes, formed 1988
24th May 2018


Web Site sponsored by

Prop. Vicky Thomas & Marie Genney
CLUB RUN BRADLEY PITCHES FOR A 3 MONTH TRIAL MONDAY 18.30
**WELCOME TO CLUB INFO**
CLICKEM INN 5 MILE RESULTS PHOTOS
MARKET RASEN 5K RESULTS
DARK & WHITE TRAIL SERIES 16 MILE
GARY THOMAS 1st OVERALL,BOB STOCKS 2nd M50
NORTH LINCS HM RESULTS
Stephen Dring 1st M50, Garry Perkins 1st M60
CROXBY 1 LAP RESULTS
BRITISH MASTERS RELAYS Sutton Park PHOTOS RESULTS

Lynne Higgins and Barbara Brown, bronze medal for 3rd fastest in their age groups.
WOLDS VETS AT THE LONDON MARATHON

Moira Westley in her first marathon with a superb 3.52.51 and a Good for Age London time


Ian McNamara 1.56.42 Boston Marathon.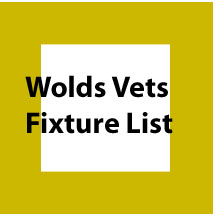 UPDATED 20/12/17 Use Code Wolds for 30% discount

Cleethorpes parkrun RESULTS


Free local 5k, register for a barcode to run and its free !
OLD RESULT LINK (Facebook)